---
Amethyst Star
Vector courtesy of Razor Blade the Unicron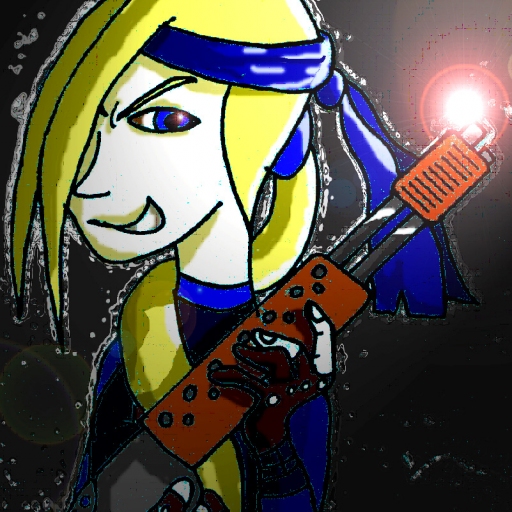 ---
Blue Chameleon
OC from my previous Metal Gear Solid fandom days, and a (now-defunct) alt account on FIMFiction.net
Blog Number 52: Debut Edition!

Blog Number 62: The Writer's Umbrella and What It Covers Edition
When you write, you're writing about humans. When you write, you're making the reader ask a question about what it means to be human. The best writers are the ones who make their readers ask the most insightful, meaningful questions.
Blog Number 75: What I Did At My First Convention Edition
Admittedly, it's a peculiar claim to make, since there wasn't a physical space to go to in any case, so it's clearly not the same. Yet simply put: that's why it proved to be so convenient. For me, personally, I mean.
Let me tell you a tale...
---
This is kind of a big deal for me, because there are three major reasons why I haven't attended a convention - or anything convention-like - already.
Welcome Centre and Landmark Attractions, Main Hall
Welcome Centre and Landmark Attractions, Second Hall
Welcome Centre and Landmark Attractions, Third Hall