pbbht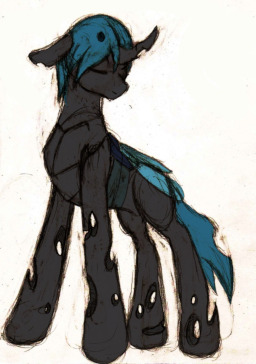 Hello, and welcome to my page!
you can call me Stag. I am the youngest child of Queen Chrysalis, and next in line to the throne. I have a beautiful wife named Double, and four children: Mandible (my 18 year old son), Silkworm (my 18 year old daughter), Faith (my 5-year old albino daughter), and Blizzard (my adopted 18 year old windigo daughter). I have three others as well, but that will come at a different time.
i'm nice to those who are my friends, and if you gain my favor, you shall get an Excited Filly Twilight Award
GROUPS I HAVE CREATED:
THE KNOWN WORLD
FALLOUT EQUESTRIA: WORLD
THE EQUESTRIAN BLACK MARKET
EVERFREE LEGENDS
Hope you enjoy what you find!