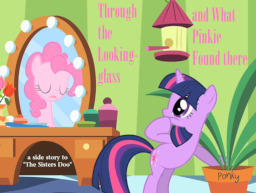 This story is a sequel to The Sisters Doo
---
Twilight Sparkle is a scientific pony. She understands things when they are explained.
Pinkie Pie is... uh... not a scientific pony. And she can't explain anything.
But there are secrets in the Wabe that Twilight needs to know, and only Pinkie has the answers.
A side-story to "The Sisters Doo".
Chapters (8)