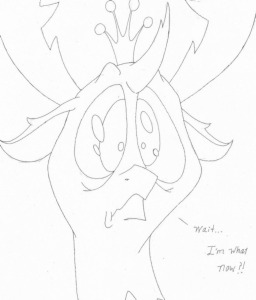 Source
Immediately following the occurrence now referred to as "the Metamorphosis", Thorax is now king of an entirely new race... and he only has a small idea of what to do.
This covers the many obstacles King Thorax must now face with his new position- establishing an economy, setting up defenses against the creatures and tribes of the Badlands, and figuring out exactly how his species works now.
It's a lot of pressure, honestly.
(rated Teen because adult themes are discussed)
Chapters (11)