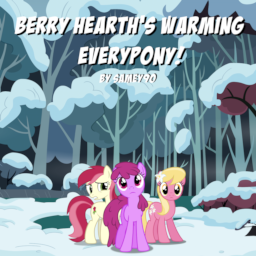 Berry Punch spends Hearth's Warming Eve the traditional way: kicking ass and taking names. No matter if it's a timberwolf or another ancient evil threatening her friends – she's there to the rescue.
Preread by Cinder Vel, ChudoJogurt, and Dragonborne Fox
Cover credits: Roseluck by Yanoda, Lily and Berry by DashieSparkle, background by Quasdar.
Chapters (1)