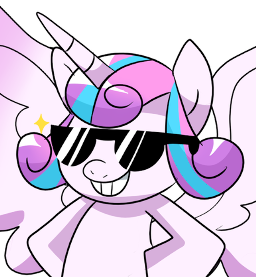 Flurry Heart – alicorn, young adult, eldritch abomination from beyond the pale – has simply the worst luck with relationships. Even though she knows why and tries to correct for it by presenting herself as a less terrifying prospective partner, she still can't seem to find that special someone her heart yearns for.
Then she meets the Storm King. Who happens to still be petrified. She can totally make that work.
---
Written for FamousLastWords' "Dear Love: A Beautiful Discord" contest. I'm fairly sure this is the exact opposite of what he was looking for, but screw it.
Chapters (1)