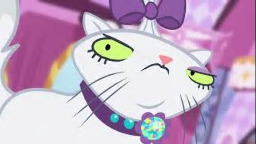 Source
Comedy
Human
Slice of Life
---
As Rarity and Sweetie Belle disembark on a trip to visit their parents, they are left with nobody to keep an eye on the most precious thing in Carousel Boutique... Opal the cat.
Asking around her circle of friends, Rarity finds help in the form of Rainbow Dash, and their mutual human friend Tom. They have no problem with spending a few days relaxing and keeping an eye on her little princess.
Surely the fastest and bravest pony in Ponyville and Equestria's resident monster hunter can keep one cat out of trouble, right?
... right?
- - -
This story is in the Angel of Justice universe, however it contains no spoilers for that story and needs little to no understanding of Aoj to enjoy.