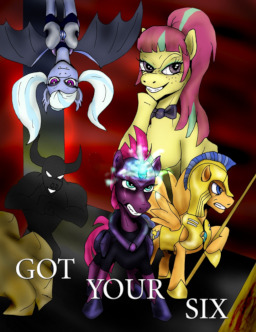 This story is a sequel to Incarnate
---
Twilight Sparkle is now the sole of the throne of Equestria. With the exchange of power though also comes a change of the guard and those that loyally served the Solar and Lunar princesses. While much of the palace staff chose to stay on to assist the new ruler some positions required change following retirements and resignations. One such opening was the Captain of the Royal Guard. There were many qualified candidates available, but with so much uncertainty only one Twilight truly trusted above all others to get the job done better than the rest. Tempest Shadow.
After some talking and convincing, Tempest accepts the position, but that does not mean the guard and the rest of Canterlot is ready to accept her.
Takes place timeline wise following Season 9 and includes my own tweaks and changes that occurred in Incarnate months earlier.
Chapters (1)