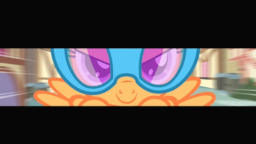 Scootaloo. A name out of the tougher side of history. The Rider. The Speed Demon. The Devil-Made Mare.
She dreamed of busting barriers. She dreamed big. They say she dreamed bigger than dreams themselves. And then she conquered them.
The history books say Scootaloo died long ago. But legends live for as long as you tell them. This is the tale that will never die.
---
Originally intended for Loganberry's Flashfic 150, June 2020: "Dream a Little Dream" event.
Chapters (1)