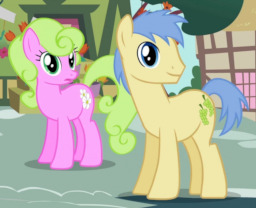 One's a terrified flower pony who takes everything seriously. One's a party-loving jokester who never takes anything seriously, not if he can help it.
Each of them would love it if the other would just grow up. Neither can agree on what "growing up" entails.
Both of them need each other.
Chapters (1)