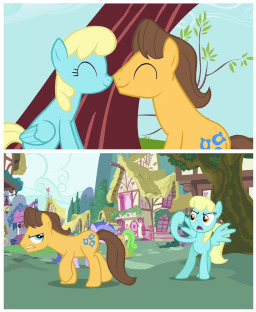 Sea Swirl loves Sassaflash.
Sassaflash loves Caramel. Caramel loves Sassaflash.
It'd be so much easier if Caramel was a jerk. It'd be so much easier if Sassaflash really loved Sea Swirl all along. It'd be so, so, so very much easier if Sea Swirl didn't have a mind as wide and vacant as a deserted seabed.
The trouble is: love is like life, and both are like the sea. As simple as they look on the surface, they're so mind-bogglingly strange and complicated underneath that it's easy to get lost without a guide.
Life, love, and the endless sea: Sea Swirl herself can only manage one of those three. But she's always trying her best. And sadly, her best might not be good enough, not when it comes to the one thing that matters most:
A happily ever after.
Chapters (1)