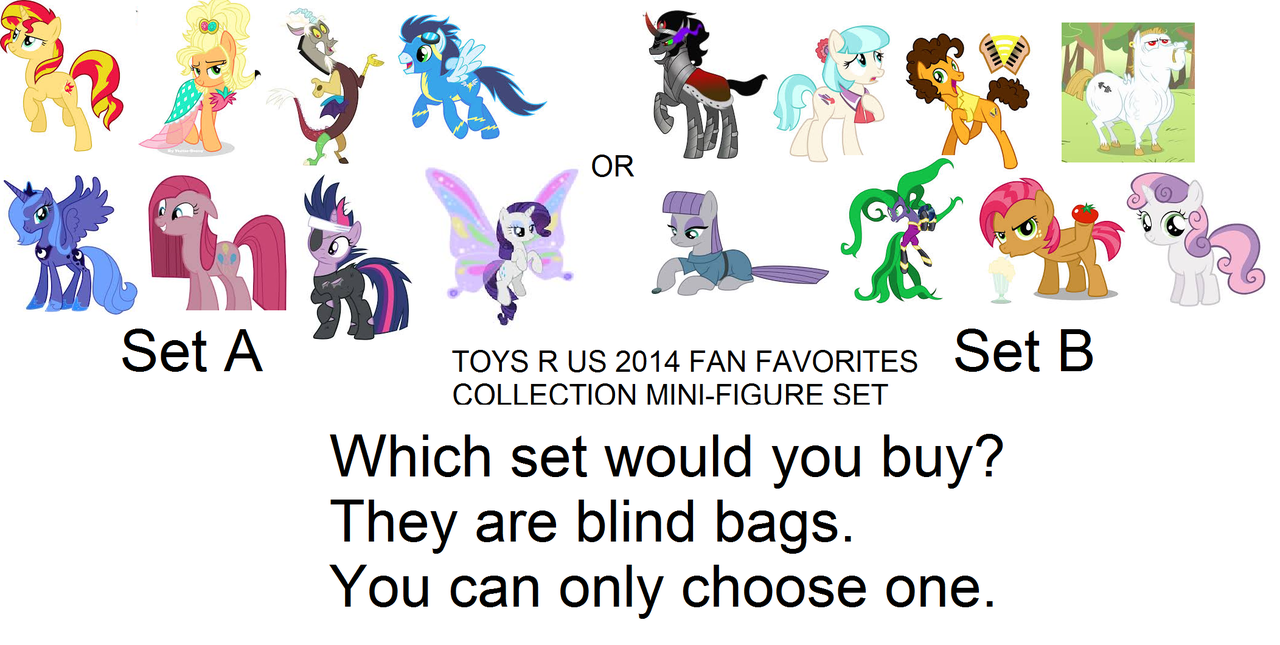 But seriously, Hasbro, more filly brushables, please. I'd love a Babs and a Diamond Tiara. And for the love of Celestia, make a show-accurate Rara with black hair. That, and I swore there was supposed to be a Cameo blindbag coming up, but I can't seem to find where I saw that news.
Anyway, there isn't a huge purpose for this post other than to announce that I...suddenly have a lot of time on my hands after that finals hiatus debacle. I'll try to update at least one of my stories weekly. Next week will be either Paging Doctor Sparkle or Light Pollution. Leaning towards the latter, but it's the least popular of the three, so I really don't know.
Oh, and a oneshot will probably be coming up soon. I know with absolute certainty that it'll be Equestria Girls, and will either be A) a random comedy about that one dream I had once about Crystal Prep being bulldozed and turned into a Chuck E. Cheese's or B) Sunset and Babs having a "reformed redhead bullies" heart-to-heart session.