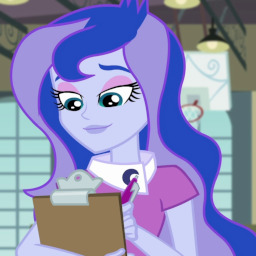 Source
In the past, Sunset Shimmer always averted her eyes when Vice Principal Luna spoke to her. All too often, it meant a lecture or some other storm was coming. But, just once, she looks at them long enough to realize the terrible truth.
Making eye contact with your vice principal can be really awkward when you can't stop thinking about how gorgeous her eyes are.
100% innocent awkward teenager humor, 0% teacher-student romance.
Chapters (1)