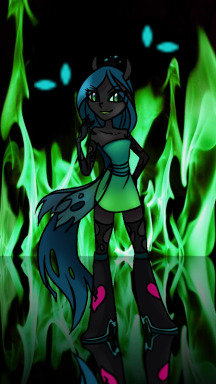 This story is a sequel to Oversaturation
---
Chrysalis.
Famous sex idol.
Local community leader.
Strangely supportive ex-girlfriend.
Professor of biology and social sciences.
And with the Saturation, a deity in a suddenly magical world.
Part of The Oversaturated World. Coverart is a clodgework of an image by Vertizontal, an online desktop image, and a few minutes in GIMP. Rated Teen for lots of foul language and frank discussions of sex.
Chapters (7)