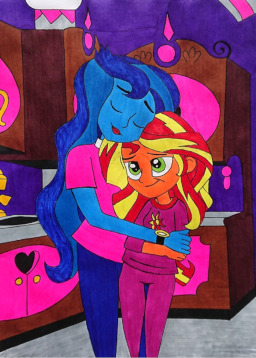 All Sunset Shimmer ever wanted was a place to belong, a place where she felt loved. Though, who would love a defiant sixteen years old? No one has ever wanted her. Can Vice Principal Luna show her the love and care she so greatly desires?
---
Cover art - Dusk Melody
Editor - FreeHomeBrew
Sex tag - for jokes, and mention of sexual relationships, but nothing too obscene. ChrysXLuna is for the romance tag.
Chapters (22)