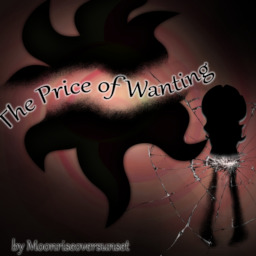 Takes place right after Sunset gets the element of magic and places it on her head. The last thing that Sunset remembered is pain. Then a blissful numbness that settled over her. What happened to Sunset when she awakes in a crater with no feelings in her legs. How well she continue living when she can no longer get upstairs without assistance? Is she doomed to be as useless as she feels? Sunset, now crippled, will have a lot to learn from dressing herself to learning about friendship from Twilight friends and how to show her remorse and guilt for her actions. Luckily even if she believes herself to be alone, she'll find out just how many people actually care about her.
******
Inspired by A Wheeled Life by DisgracedHandPuppets. I got the idea after reading his/her idea but with my own understanding of human biology. So go give his/her story a read first before mine. I would like to point out though that his/her and my cause of the paralysis will be for different reasons. Also no attempted suicide or self-harm, but there will be thoughts of suicide.
And on a quick note, I don't own MLP or MLP EG or any of the characters as none will be made up by me. So don't sue.
Cover art by Scampy. Go give them a look and read their stories. They are all really good and filled to the brim with emotions. Thank you Scampy for the awesome cover art!


Chapters (12)