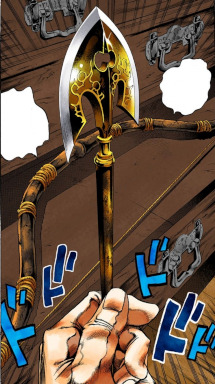 Sunset Shimmer and her friends discover a strange new ability known as a Stand. Derived from a strange golden arrow relic, they soon become entangled in a struggle against a shadowy and evil force and his own army of various Stand users that seek to gain power and control over both their world, and Equestria itself.
A simple crossover fic basically giving the cast Stand powers from Jojo's Bizarre Adventure. There is a lot of punch-related violence, but blood and gore will be light, and the language usually either not too bad, or in a foreign language. You don't need to know much about Jojo to get into the fic, as most of the characters are either OCs or from EQ. Just hop in and enjoy!
If you have an idea for a Stand, or it's user, go ahead and feel free to suggest it. You guys make this all possible.
Edit: As of 3/21/19, we have reached 700 views. Thanks guys!
Chapters (22)