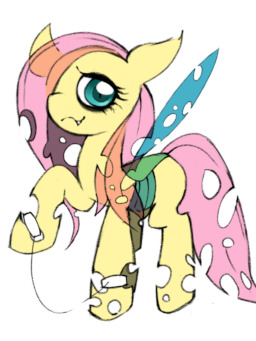 The law exists to protect Equestrian citizens, and must be enacted in a fair and even manner. Prince Blueblood knows this; he's accepted punishment for his numerous minor disturbances of the Equestrian legal system, without ever trying to slip out of it.
Fluttershy is in violation the law. Ergo, she must be brought to justice. That's just logic.
Now if only he can get the captain of the guard and his annoyingly lackidasial aunt to cooperate...
Made for the eighth FTP competition. Cover art by hwaho.
Chapters (1)