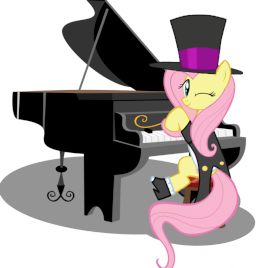 Source
One day, while working at Sugar Cube Corner, Pinkie Pie comes to a startling realization.
She has no idea how Fluttershy earns money.
For Pinkie Pie, not knowing something so important about one of her closest friends is intolerable. But when she asks Fluttershy, the only answer she'll give is:
"I do odd jobs."
Now, Pinkie Pie is determined to find out exactly what Fluttershy does to make ends meet...
(Rated Teen for mild risque humor.)
Chapters (1)