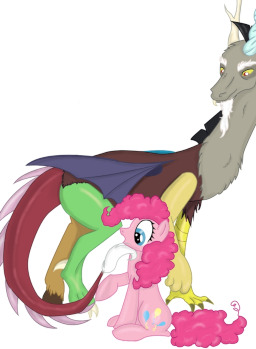 Source
Discord has been in these lands long before they became Equestria. He has seen kingdoms rise and fall, and countless generations of ponies pass him by. Unbeknownst to everypony else, he had more of an impact on history than just what his powers have done.
All of this and more comes to light during a late-night conversation between him and his wife, Fluttershy.
Sex tag is for minor references and talks of parenthood.
Cover Image by FarewellDecency
Written for a contest between friends.
Chapters (2)