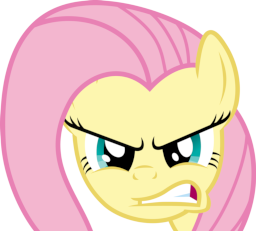 At a tea party with all of her friends, Fluttershy returns from the kitchen to find her beloved Angel Bunny dead on the floor. Obviously, one of her friends must've been the culprit. That leaves Fluttershy wondering one very important question: "Okay! Who killed Angel Bunny?"
But maybe not for the reasons everyone might think.
Now with a youtube reading! HERE!
Chapters (1)