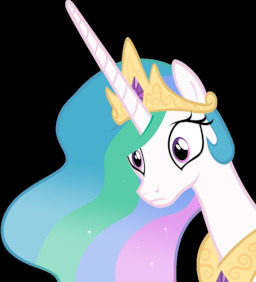 When a colt named "Bad Dude" storms into Celestia's personal study and declares himself as her latest arch enemy, the Princess can't help but nearly gush from the sight. As perhaps the cutest villain Celestia has ever encountered, she hurriedly calls for Luna to meet him as well.
But is there more to "Bad Dude" than his cute exterior would suggest?
No. No there is not.
Now with a youtube reading! HERE!
Chapters (2)