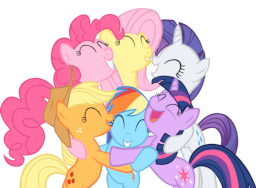 Wait! So Rarity's being impersonated by a changeling? And Twilight too? And... the rest of the Elements of Harmony?
Okay. So what's the big deal again?
UPDATE: labeled as complete. I really can't think of anything else to add to this story. The second chapter will remain as a bonus.
Chapters (2)