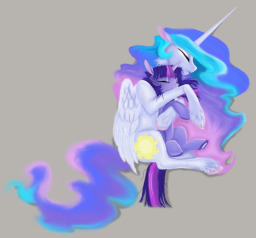 Princess Celestia has a problem. Or perhaps it's Twilight Sparkle that has one.
Every few weeks, an intoxicated Twilight Sparkle will randomly teleport into Celestia's castle in search of snacks or simply for a place to crash.
So what could this all have to do with Celestia in particular?
Now with a reading! HERE!
Chapters (1)