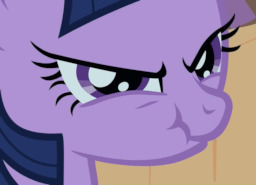 Twilight Sparkle is many things, Hero, Genius, Element of Magic, Princess of Friendship.
But despite her remarkable achievements, she has never been honored with a statue of her own. Luckily things are about change. Twilight has been invited to the unveiling of a statue made in her image.
One slight issue.
It's absolutely terrible.
Chapters (1)