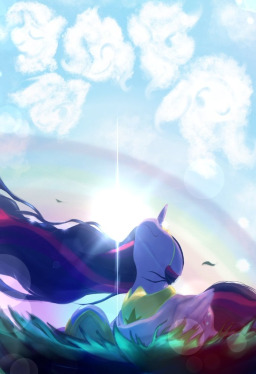 Source
Princess Twilight Sparkle has overseen peace and prosperity throughout Equestria for as long as ponies can remember. During a quiet evening, Twilight tells the tale of her many adventures to her latest student and how she remembers her friends long passed.
But she can't tarry too long, for she has a long-overdue meeting to attend.
---
*Takes place a couple of centuries after the end FIM*
Edited by the absolutely fantastic Helping Hoof who helped tremendously in getting this story together.
Art is owned and created by kurogewapony All credit for it is belongs to them.
Chapters (1)