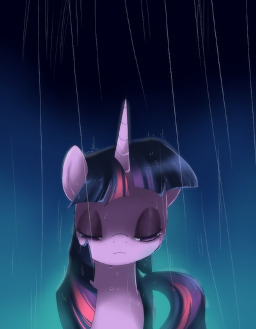 Source
Of Child of Mine,
And the Daughter Of Laughter,
Daughter of Sun and Daughter of Night,
I ask of thee,
What have you done?
Words and actions can sometimes hurt more than we know, sowing betrayal and hatred where friendship and innocence lies. A single thoughtless action can be a tipping point, one fallen domino setting off hundreds. Look back, and answer me.
---
---
(Brand-spanken new) TvTropes page here
Story theme is Chronophobia
Chapters (6)