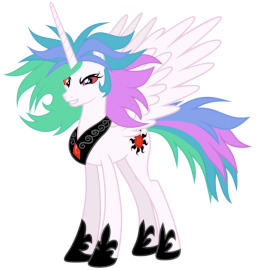 One fateful morning, Princess Luna finds Celestia has turned into a megalomaniacal tyrant with one clear goal in mind: to be sent to the moon. She even has her bags packed and everything.
So what about this seems off?
Now with a youtube reading! HERE!
Featured on Equestria Daily 11/03/15!
Chapters (1)