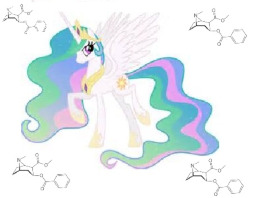 Due to a mix-up in the pantry, the jasmine tea that Princess Celestia orders for consumption with her breakfast turns out to be made out of coca leaf, instead.
A period of overwhelming bureaucratic efficiency, aggressive platonic affection, and mild insanity follows.
EDIT: Featured (briefly) 6/13/17! Thank you all!
EDIT: Featured at #1 6/14/17! WOW! Awesome, thank you all!
Chapters (1)