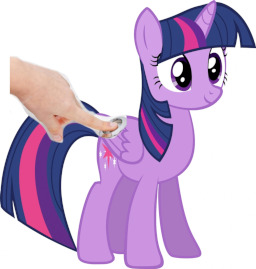 It's well-known that the alicorns of Equestria have certain... characteristics that separate them from the rest of the pony populace.
One of these characteristics is a self-destruct button.
Twilight Sparkle is the first to learn of its function and proceeds to find hers the hard way.
---
This story is brought to you by my final brain cell hitting the corner of my head like a DVD logo.
downvote if y'all want to. :P
Chapters (1)