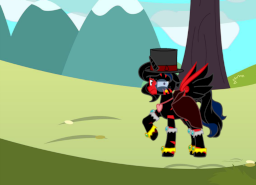 You'd think that with a name such as "Butter Knife", a mare would be much better at being, say, an amazing chef for some highly-rated restaurant.
Nope. Butter Knife is just bad at stabbing people. She's also quite dull, considering her self-described "edge".
A parody of the "Edgy Alicorn OC" trope, and aiming for the maximum absurdity.
Downvote as much as needed.

Chapters (2)