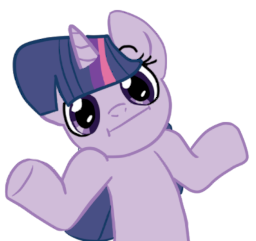 Twilight stole a statue. Not just any statue, though, for it was the Sacred Totem of Amazingly Rad Epicness, or S.T.A.R.E. for short.
Also, she doesn't really give a crap about it. So there's that.
Rewritten from the story "Thief" with permission from Evictus. I took it as a personal challenge to see what I could do with a story that has far more dislikes than likes.

Chapters (2)