It's dangerous to go alone...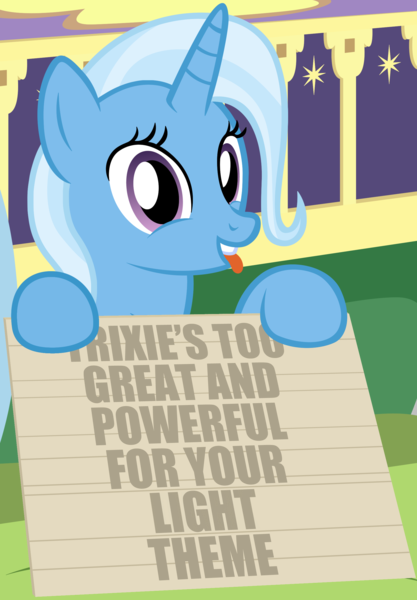 Bio Block
This is just a little block about me. I'll probably update it on occassion as I think about things to say.
---
I like the rain.
I really do. It's quite relaxing to go sit somewhere quiet and just listen. I always used to take an umbrella and go hide somewhere outside when it was raining.
Obligatory Best pony is Lyra
But I can never decide which pony is my favourite so I have to go by category
Best CMC have to be Sweetie and Scoots.
Best mane six are Pinkie, Dashie, and Twi (which depends on mood :T)
Honourable mentions: Berry Punch (drunk pone), Vinyl Scratch and Octy, Roseluck, and Derpy (Muffins) Doo.
If I can make somepony laugh, even just a giggle, then I have done my job.
There's nothing better than the feeling of making someone is happy.
My current avatar is over here!
Source for my profile banner is over here!
That's all I have for now.
Featured Stories
Private Pie: The Interview

A brief dive into the life of a mare who's lost everything, and given the sudden opportunity to take it all back— but will she do it? And at what cost?

2,253 words · 32 · 2
"It's hell writing and it's hell not writing. The only tolerable state is having just written."
― cleverpun quoting Robert Hass
Bat Ponies! :D
The Mare of the Night

The human ambassador to Equestria hires a batpony prostitute, but he doesn't want sex...

8,987 words · 2,348 · 57

The Adventures of Batsy Fluffentuft the Magnificent

Batsy Fluffentuft (not the most respected of the lunar guards, and in fact on super-probation from Princess Luna herself) manages to escape into the town of Canterlot and have herself an adventure.

11,205 words · 842 · 22