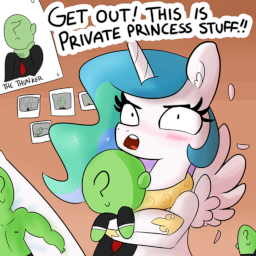 Being a Princess of Equestria is a hard and lonely job. Princess Cadance knows this firsthoof, and if it wasn't for her faithful husband Shining Armor, she would be grumpy too!
Still, she can't just sit by and watch her beloved aunts waste away in loneliness and anger! Maybe that old mirror hidden in her castle holds a solution...
Cover Art by TJPones
EDIT: Featured like 20 mins after posting (lol nice) on 6/3/19.
EDIT: #1 just a few hours after posting! Glad you all are liking it :3
Chapters (1)