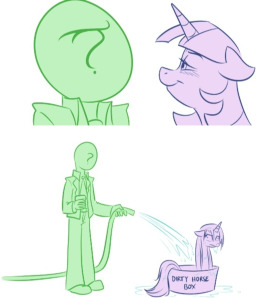 Source
A genuine oblivious simulator.
Watch as pony after pony, throw themselves at you!
And you simply act borderline retarded.
---
Contains Mild Cursing And Lots Of Sex Slang!
I Wrote This As A Gift To My New Mate MDCommissioner!
It's dumb and silly but I hope you still enjoy luv!
Art By PonutJoe, check source for link.
Bloody Featured On 1\19\20 & 1\20\20 & 1\21\20 & 1\22\20 & 1\23\20 & 1\24\20!
Chapters (6)