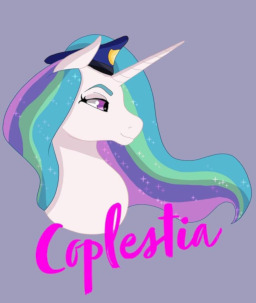 Princess Celestia serves in the Cleveland Police Department as part of a cultural exchange program between law enforcement on earth and in Equestria. During her performance review, however, she is politely informed that policing on earth is a lot different than it is back home.
And then, of course, there's what's happening on the Equestrian side of the program's equation...
Cover art by Dispelimagines on Deviantart.
EDIT: Featured 3/13/18! All right!
EDIT: Featured at #1 same day! I'm so glad you all enjoy!
Chapters (1)