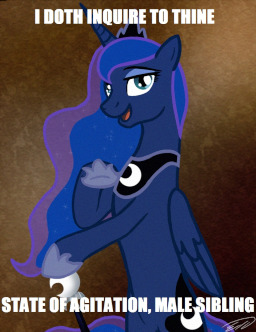 Princess Celestia knows Princess Luna loves to play these popular 'video games', and so she bought her a computer for her birthday.
Celestia may come to regret that decision as she inadvertently follows her sister deep into the pitch black realm of memes.
Teen rating for language. May also be too dank for older viewers.
Chapters (1)