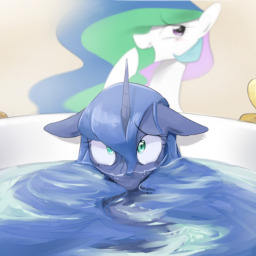 Source
After taking her first bath in a thousand years, Luna discovers that her cutie mark has been a horrible lie. It turns out she isn't Princess of the Moon after all. In fact, she's actually Princess of Uranus.
Is Uranus ready for this?
Probably not.
Big ups to Masked Ferret for prereading.
Chapters (1)