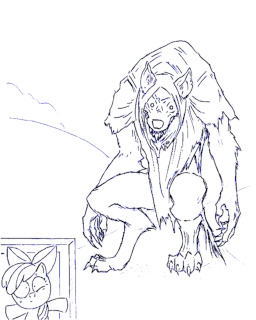 A gnoll appears in the Canterlot library and is forced to cope with an endless amount of problems as it gets to know the ponies a bit better.
This is a story with each chapter written on a touch and go basis in an hour. If there are errors in them please excuse me I constantly reread them and when I find something I correct it. I hope you enjoy reading it.
Finally got around to do a rough sketch for cover, maybe I'll finish it when I find the time.
Big thanks to Silver Page for editing.
Don't forget to rate if you like ^^
Chapters (98)