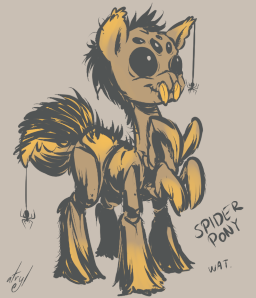 Source
Most legends are born from a single small grain of truth, others are born from the pure imagination of a few ponies, but as Ponyville very well knows not all legends are that. When something saves Apple Bloom from a pack of Timberwolves will she be able to convince the others of what she saw or will she just have to find the truth herself?
The Supplement to this story is ready to be read. It's right here. Read it. I mean... if you want to. I'm not your boss.
I would like to give a big big thanks to Danupert for pre-reading chapters 4 through 12. Thank you so much.
Also want to thank Annoyed Changeling, Ratfinkdos, and Crystal Static for being willing to help with this story as pre-readers. Thank you very much.
Chapters (24)