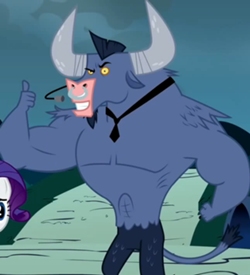 Source
Celestia is tired and worn out. Luckily, a new brand of beverage has hit the Equestrian market; Iron Bull, the drink that promises new energy and revitalization... but what effect will an energy drink for minotaurs have on an alicorn?
This is purely recreational writing. It's not meant to be taken seriously or offend anyone... lean back and enjoy the ride as I let my mind wander.
Warning: Involves capslock.
Chapters (1)