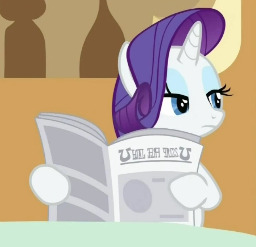 Inspired by Friendship with Benefits is Magic. Not intended as a direct followup as much as my own take on the idea. What is Celestia to do when Twilight Sparkle shares a little too much? And why doesn't Twilight have any idea what she's talking about? And why is Luna smiling so much!?
Followed up by yet another epistolary conversation between Twilight and Celestia about the magic of not knowing what the hay that other pony is talking about. Features a special guest appearance by naughty!Luna.
Further bulletins as events warrant.
Chapters (2)