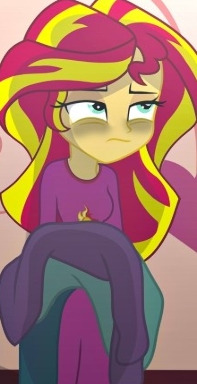 Source
"I've got crabs."
Those three little words, spoken to Rainbow Dash over the phone, set Canterlot High School on fire.
Because even though most of the student body has forgiven Sunset Shimmer for her past transgressions and she has more friends than ever now, some gossip is just too juicy to ignore.
Besides, everybody's more than a little curious as to the finer details--and who else might be dealing with the same problem.
(Rated Teen for discussion of sensitive topics.)
Chapters (1)