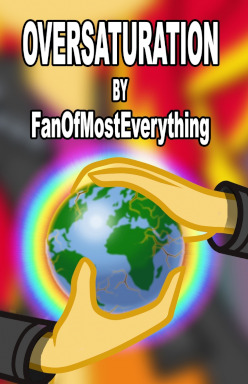 The sirens are defeated and Sunset Shimmer has restored her magic. All's well and good, right?
Of course not. What begins with Sunset's friends wanting to have a very important talk with her will escalate until the fate of at least one world hangs in the balance.
Rated Teen for cosmic calamities, trace amounts of waifu theft, and a bit more skin than Hasbro is likely to show. Cover by iisaw.
The Story Shuffle short stories "Aftershock" and "Rock On" take place in the same continuity as this story. The background details of "Fish Out of Water" apply, but the story itself does not.
Chapters (9)