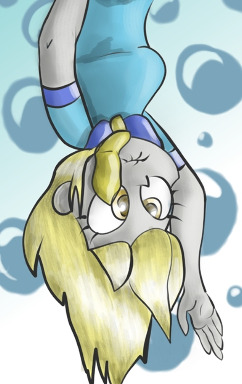 Source
This story is a sequel to Oversaturation
---
When Ditzy Doo woke up, it seemed like it would be a typical morning, apart from the world coming apart at the seams. Then a massive magical shockwave swept through the universe, shoved her out of it, and sent her careening through alternate timelines.
Most of those timelines are populated by tiny horses.
It's going to be an interesting day.
Rated Teen for implicit unpleasantness and a bit of raunchier humor than my usual. Also, there will be spoilers for the previous story.
Chapters (2)