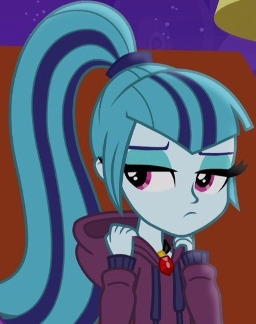 This story is a sequel to Blue Sunny Days and Pink Lemonade
---
At first, the sirens were bound by Adagio's mad experiment in cooperation. Then they were bound by circumstance, the only three of their kind in an almost magicless world. Then they became human, and were bound by nothing. The end result was inevitable.
And yet, in spite of both reason and instinct, Sonata Dusk feels like two pieces of her heart are missing. She's going to have to deal with that.
Part of the Oversaturated World. Reading the prequel will be helpful for context, but not strictly necessary. Rated Teen for sirens doing siren things, which involve a fair amount of biting and cursing.
Chapters (6)