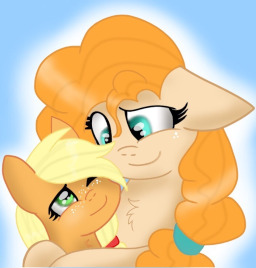 Source
This story is a sequel to Applejack, I Can Explain!
---
The Apples are practically the model of a happy earth pony family. Three foals, a happy couple, and a grandmother who's still spry enough to help with the harvest. Heck, they're even talking about getting a puppy.
But nothing lasts forever, especially not tranquility. Extra-especially not when a mother goes looking through her older daughter's closet.
Rated Teen for mild to medium innuendo. Written for Tumbleweed's Springtime Sequel-Slash-Sandbox Switcheroo contest for Alaborn.
Chapters (1)