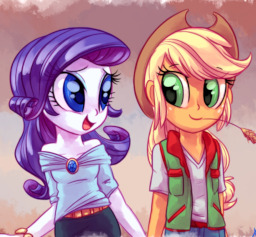 Source
Rarity has a problem, one that she doesn't want to talk about with anyone else. However, since she still needs to talk about it with someone before she goes crazy, Sunset comes up with an... unusual solution.
Part of the Oversaturated World and heavily inspired by Norm De Plume's As Horns and Halos Surround You.
Cover source is WhiteDiamonds, will remove if needed.
Chapters (1)