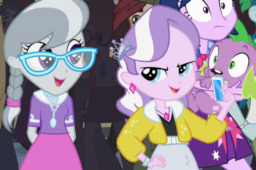 Blending earth pony and human magic results in a curious mix. While it still makes people stronger and tougher than the norm, the more subtle magics focus less on the bounty of the earth and more on what can be made from it, including semiconductors. No one who understood magic was surprised to see a technological leap come from an earth-aspected person.
Precisely who and precisely how, that drew a bit more attention. Still, who better to tell computers what to do?
Set in the Oversaturated World.
Chapters (1)