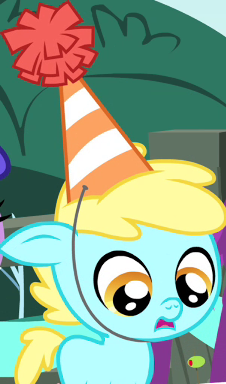 Sassy Shrimp recently turned six, and it's his first day at school. Diamond Tiara and Silver Spoon intimidate the little runt, so Scootaloo steps in to defend him.
Sassy seems afraid of everypony except Scootaloo, but what makes her so special? Once Scootaloo figures out what Sassy's truly afraid of, she ends up in a tricky situation where one wrong move could scar the little guy for life.
Once again, it's up to the Cutie Mark Crusaders to save the day!
Written for the 2015 Secret Santa compilation as a gift for plumander.
Chapters (1)