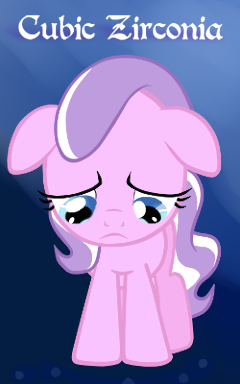 Source
Diamond Tiara has always enjoyed picking on the Cutie Mark Crusaders. But one day, she finds she's gone too far, and everything for her comes tumbling down. But help may come from the most unexpected of places...
Started before season four, and does not take season four canon into account.
This story is 100% Diamond Cutters Approved!
Note: If reading this inspires you to write your own Diamond Tiara fanfics with similar premises, send me a link, as I'd love to see them.

Chapters (19)